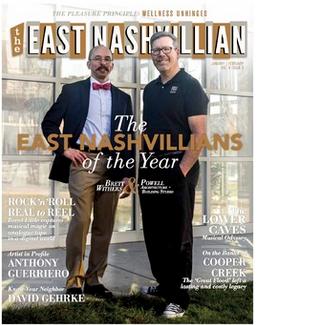 Development Matters – an East Nashville Update (Part 11)
A version of this article appeared in the January 2015 issue of the East Nashvillian magazine.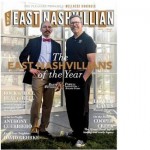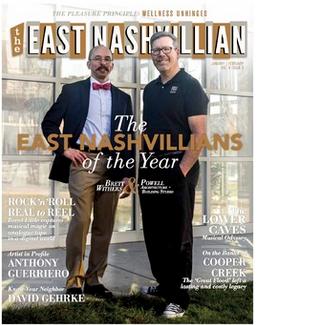 Did you hear? Turnip Truck will be building a 12,000 square foot store at 7th and Woodland.  Slated to be open in the summer of 2015, the store will quadruple the size of their current space in East Nashville.  It will feature a roof-top dining area, and add wine tastings and cooking classes.  A café space will be right in the center of the main floor with plenty of seating for diners. No word yet on what will become of their current space.
Mike Grimes is coming back to East Nashville, this time with Basement East at 917 Woodland in the building next to Edgefield Sports Bar.  This is a second location for The Basement on 8th Ave South.  Grimes also owns Grimey's and used to own The Slow Bar at Five Points.
Pepperfire is moving down the street into a new location at 1000 Gallatin Ave in the former Today's Fashion Mart building next to The Dog Spot. New owners Chad and Andy Baker are developing the space into several small retail spaces.  Nomzilla Sushi has also announced plans to put their second location into the building.
Neighborhood favorite Nicholson Cleaners has been sold to a local company that owns of several other dry cleaning services in town like Harpeth Cleaners and some in Atlanta.  New owner Ken Roth plans to keep Nicholson Cleaners basically the same but with some additional services.
Newly opened at 1100 Fatherland are two restaurants: The Local Taco and A Matter of Taste.  This is the sixth location for the regional franchise The Local Taco, which features eclectic blends of flavors wrapped in a Tex-Mex setting.  Smoked Brisket or Korean BBQ Taco?  Can't decide? Get 'em both on the same plate.  Next door, A Matter of Taste features a gluten-free menu with convenient takeout options and is open every day for lunch.
Rudie's Seafood, Sausage & Taproom is open at 1402 McGavock Pk and just announced late night hours, Thursday – Saturday.
Over across Ellington Parkway at 1224 Meridian Street is Madeline, a new café/laundry/bar. Owner Mark Schottland was developing his idea for a laundromat with a bar and realized there were no good late-night dessert places.  He recalled two of his favorite spots he frequented during his time in Seattle and combined them.  Mark also owns Dogtopia, a doggy-daycare on 8th Ave. Mary Nell Sullivan is one of his co-workers who happens to live in Cleveland Park and pushed him to do the concept here. Madeline will be open 7am to 11pm every day except Monday serving casual fare.
Local Honey salon is putting their second location in East Nashville at 519 Gallatin Ave near Barista Parlor.  They currently have a salon near Belmont.
Next to Marche, in the former Nuvo Burrito spot at 1000 Main Street, a new bar called Duke's is coming.
Hang The Moon is a new consignment shop at 1108 Gallatin next to Hey Rooster. They sell men's and women's vintage, contemporary, clothing, accessories, and housewares.
Women's clothing shop Vinnie Louise is open at 729 Porter Rd., near Pomodoro East.
Jet's Pizza is coming along, converting the dry cleaning building in the Kroger parking lot. Jet's is a national chain franchised locally.  Take out or delivery. 721 Gallatin.
Steak N Pizza at 1102 Gallatin Ave is for sale.
The building that is home to Edgefield Sports Bar (921 Gallatin) is for sale.  The lease is up this summer with an option for extension but there is no word yet what the future is for this site.
Exit Realty is opening a new East Nashville office across the parking lot from Edley's BBQ at 904 Main St.  Connie Williams and Sheila Tidwell are the brokers and are excited to be opening their office here.
Also coming along is the new Paro development 628 Main Street.  Downstairs will be a café/restaurant space, with office space upstairs.
The church across the street from The Post and Olive & Sinclair at 1700 Fatherland has sold.  There are rumors swirling about it becoming a music venue or boutique hotel.  We will have to wait and see.
Speaking of churches, the Crystal Fountain Church of God in Christ at 10th and Russell, right behind Family Dollar, has been taken back by the mortgage holder to avoid foreclosure proceedings according to The Tennessean. Across the street is a new mixed-use development in the works called the Farrow at Five Points.  Again we will wait and see, but it's a large building right off Five Points and likely headed for redevelopment.
Nearby at the southwest corner of 10th and Russell, the large empty lot that used to host the East Nashville Farmer's Market is for sale and will most likely be snatched up quickly.
The building at Trinity Lane and Gallatin that was home until recently to Logue's Black Raven Emporium has been bought by Jesse Hamilton, owner of the Hop Stop and Village Pub.  He plans to keep the building mostly the same and is currently looking for tenants.
Hound Dog Commons is a new concept coming to the Highland Heights neighborhood at 1301 Meridian Street.  It is described as a community space with a dog park, café, bar and live music.
Over at the Shoppes on Fatherland, Two Feathers has changed its name to Rusty Rats.
Sip Café has opened their drive-thru service. The indoor build-out is not finished yet.  3939 Gallatin Pike.
Recent closings are: Boone and Sons, Watanabe, Studio Green Organic Salon, Worm's Way, Logue's Black Raven Emporium and Little Italy Pizza.