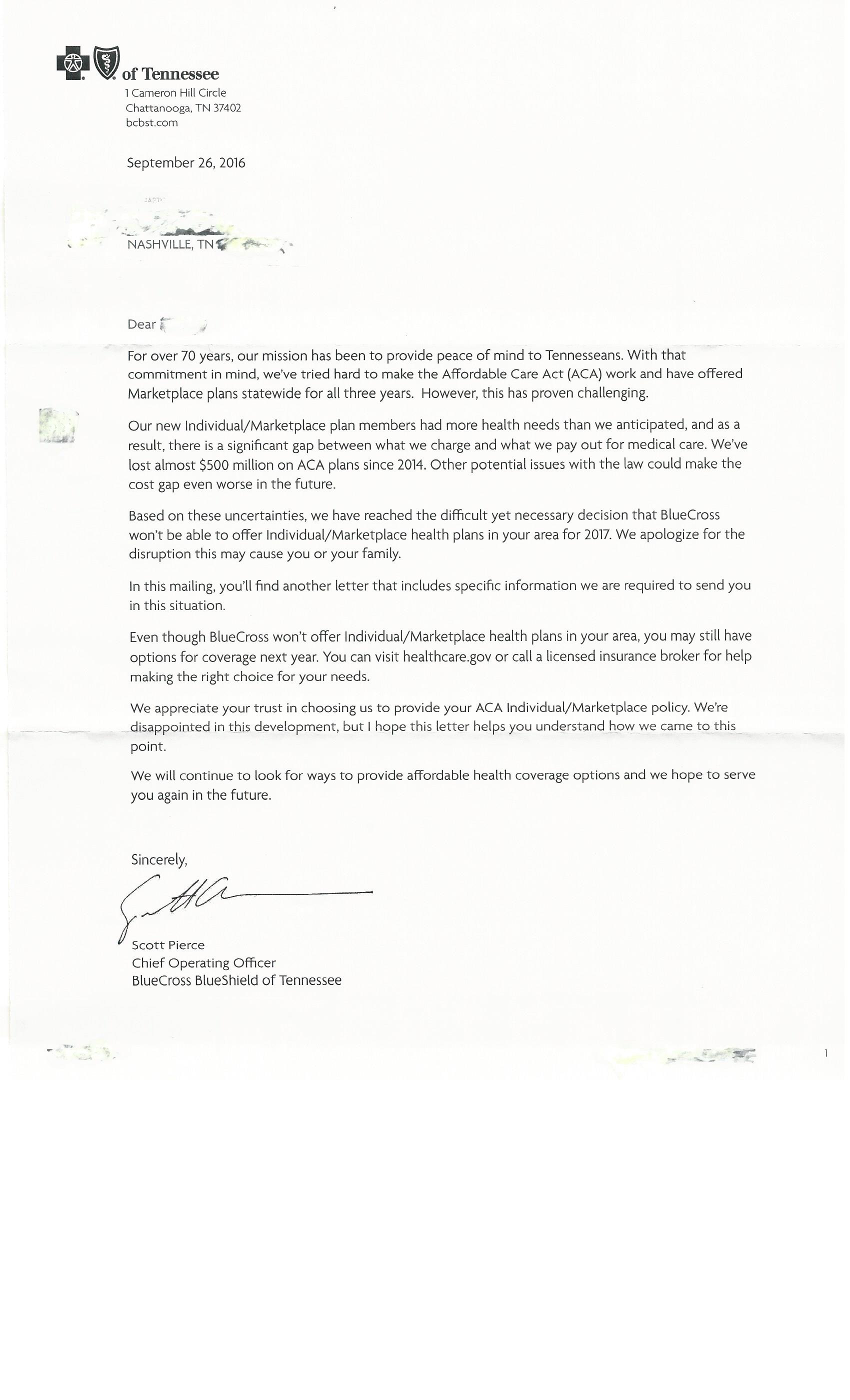 BlueCross BlueShield of TN dropping individual coverage for 2017!
Wow. The letter came this week out of the blue (hey a pun) that BCBST is dropping all of their individual plans in Nashville, Memphis and Knoxville for 2017.  It doesn't matter if these were purchased on healthcare.gov or privately, they are going away at the end of December.
What does this mean for you if you are getting dropped?  Right now the ACA compliant plans for 2017 are with Humana and Cigna.  Find out what your doctors take now so when open enrollment starts we can choose a plan.  The plans and rates should be finalized soon, sign ups start November 1st.
Please let me help you make a decision, I am value added service.  What I mean is it costs you nothing to have an agent and I will give you my best advice.